Proposed Rogers Telecommunications Tower: 994 Mount Pleasant Road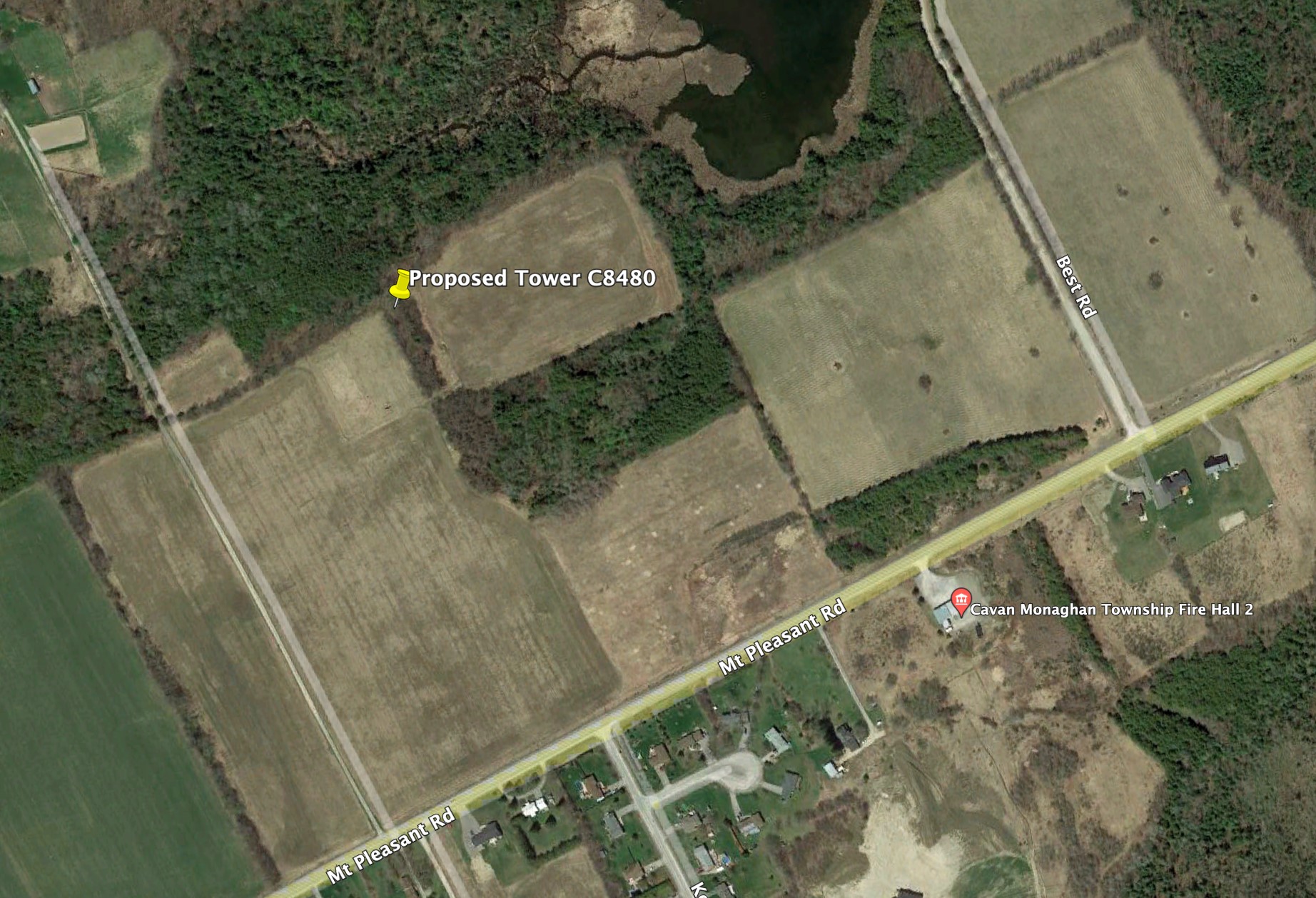 Rogers Communications is proposing to erect a 91.5 Metre Wireless Telecommunications Tower at 994 Mount Pleasant Road in Cavan.
Telecommunications Towers are Federally regulated, no Planning Act approvals are required.
More information on the proposed installation is available through the enclosed Public Consultation Package.
With respect to this matter, the public is invited to provide written comments by January 8, 2023, to the contact shown below.
Spectra Point Inc. - Agent for Rogers Communications Inc.
Saja Elshaikh
910-5 Brockley Drive
Toronto, ON, M1P 3J2
Phone: (647) 447-8548
Email: saja@spectrapoint.ca