The Township of Cavan Monaghan is a lower tier municipality governed by a five member Council comprised of the Mayor, Deputy Mayor, and three Councillors who represent Wards 1, 2 and 3. Cavan Monaghan is a part of the upper tier County of Peterborough with the Mayor and Deputy Mayor representing the Township on the Peterborough County Council.
Council members serve for a four year term of office. As part of their role as a Councillor, members also serve on a variety of Committees that support municipal operations.
2022-2026 Council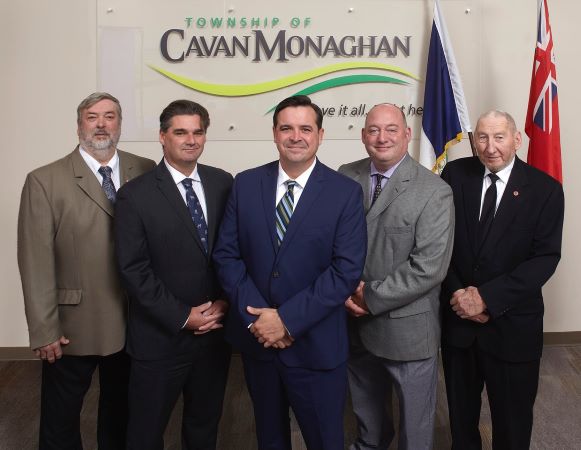 Left to Right: Ward 2 Councillor Gerry Byrne; Deputy Mayor Ryan Huntley; Mayor Matthew Graham; Ward 3 Councillor Lance Nachoff and Ward 1 Councillor Nelson Edgerton.