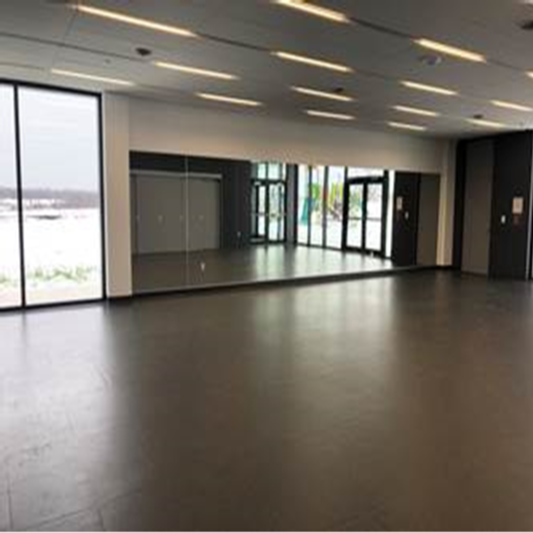 Our Studio is great for your fitness/exercise needs complete with rubber flooring to help prevent injury to joints and a large mirror to assist participants with form and technique. The studio also has a wireless sound system that can be connected to any personal device through bluetooth.
For further information on rates please see our User Fee and Charges By-law.
Please contact 705-932-2911 for more information.