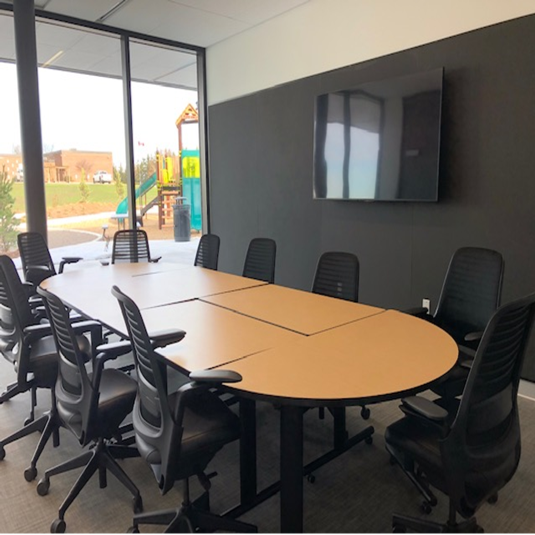 Rent this bright and spacious room for your next business/team meeting.
It comfortably seats up to 12 guests and is equipped with a TV screen to provide information from a personal device using HDMI.
For further information on rates please see our User Fee and Charges By-law.
Please contact 705-932-2911 for more information.