Community Dental Health Clinic to Expand in 2021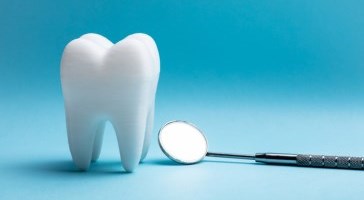 Thanks to a $355,400 capital funding injection from the Ontario government, Peterborough Public Health will be expanding the Community Dental Health Clinic (CDHC) in 2021 to serve more eligible residents.
"This is wonderful news for local seniors and children living on low-incomes who struggle to afford quality preventive dental care," said Dr. Rosana Salvaterra, Medical Officer of Health. "With an expanded clinic we can support more vulnerable residents with underlying oral health conditions and prevent poor health outcomes. Good oral health is key to strengthening the public health of our community."
This provincial investment under the Ontario Seniors Dental Care Capital Program will enable the CDHC to expand from three to five dental operatories, create a larger reprocessing area for sterilizing dental equipment, and add a consultation room for dental staff and clients. It will also support the installation of new doors for the clinic entrance and an accessible washroom. Work is expected to begin in early 2021 for completion later that year.
"We are grateful for this provincial support, which reflects the cooperative spirit seen throughout the community to support public health," said Arti Joshi, Manager of Oral Health Services. "We know there is a strong demand for preventive dental treatment and services, and look forward to enhancing our clinic facility and extending our appointment hours for the benefit of those most in need."
Joshi added that since the clinic reopened in mid-July following its four-month closure during the pandemic lockdown, there have been more than 400 appointments in the CDHC, and one-third of those were for seniors covered under the Ontario Seniors Dental Care Program. She also expressed her thanks to all of the private dental offices in the City and County of Peterborough that provided urgent and emergency care to community members throughout the pandemic.
In spring 2020, the clinic was awarded the Becky Rogers "Community Partner of the Year" award from the New Canadian Centre. The CDHC is located at Peterborough Public Health on 185 King St. in downtown Peterborough. To book an appointment, or to find out more regarding dental program eligibility, please call 705- 748-2230 or visit www.peterboroughpublichealth.ca/dental.
-30-
For further information, please contact:
Brittany Cadence,
Communications Manager
705-743-1000, ext. 391